Getting Started
Download the TurboCall extension for Firefox browser at http://www.turbocall.com/firefox-extension/.
After you install TurboCall extension and restart your browser, you will find the TurboCall panel in the bottom right corner of your browser's window. By right-clicking on this panel you will open the extensionís main menu (pictured below).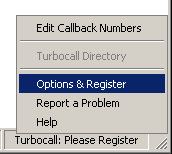 Registering
To register, and get one dollar added free to your account (limited offer), right-click on the TurboCall panel and select Options & Register. This opens the TurboCall? Dialer Options panel (below). Enter your email address and click the Register your Extension button.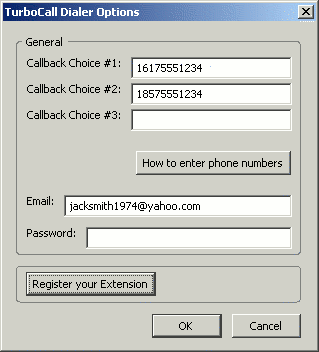 The Options window will close and a new browser tab will appear with the TurboCall login form.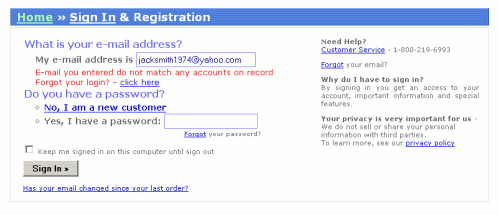 Click No, I am a new customer and you will be taken to a registration screen.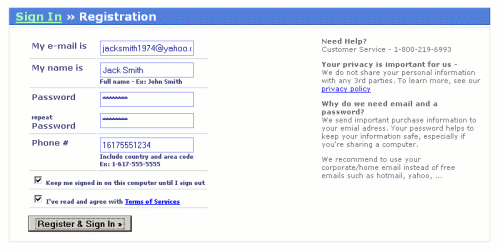 Enter your name, a password and phone number in this form and press the Register & Sign In button. Now, go back to the Options window and make sure that you have the same email and password entered.
You will also need to enter your callback phone numbers. These are the phone numbers by which you will be called in order to connect with the other party. Make sure you have the country code and area code entered along with the phone number. For example, 1 617 555 1234. (See Entering Phone Numbers for details.)
Managing Contacts
TurboCall Extension allows you to keep a list of your contacts and their phone numbers. You can save up to three phone numbers for each contact.
To add, edit or delete a contact, right-click on the TurboCall panel and select Manage Contacts.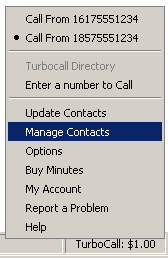 A Contact List will appear.

There you can add, edit and delete your contacts and their phone numbers.
After you finish making changes, right-click on the TurboCall panel and select Update Contacts.
Placing a Call
First, make sure you have your correct callback phone number selected. Right-click on the TurboCall panel and see what Call From phone number is checked. You may select another number as your default callback phone number simply by clicking on it.
To place a phone call, you can either:
click on a destination number from your contacts list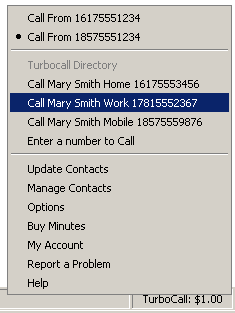 select a destination number on a browser web page, right-click on the selection, and then choose Call → From [your phone number]

click on Enter a Number to Call from the TurboCall panel and enter a destination phone number manually.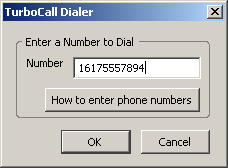 Buying Minutes
As you use TurboCall, you will need to buy more minutes. To do so, select the Buy Minutes item in the TurboCall menu.
Additional Features
With TurboCall, you are not limited to initiating calls through this browser extension. When you are away from your computer you can still initiate calls. For example, by sending SMS messages or using your account as a regular phone card. PC-to-phone calls are also available.
To learn more, go to TurboCall.